SHINICHI OSAWA/THE ONE(2CD)
進軍歐洲市場雙CD特別版, 加贈一張收錄七首Remix版本(包括CROOKERS/STREETLIFE DJS/HERVE/VAN SHE...等操刀)的Bonus CD, 絕對超值!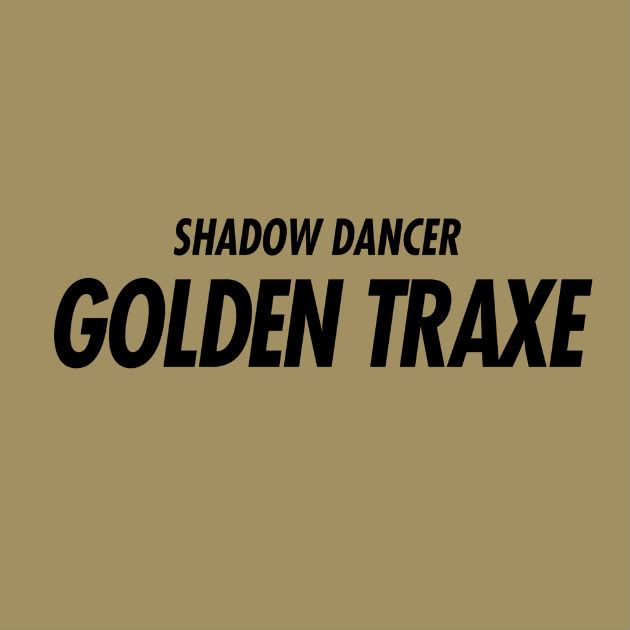 SHADOW DANCER/GOLDEN TRAXE
Boyz Noise自家廠牌強將首張專輯, DJ雜誌四顆星高評價肯定

HERVE/GHETTO BASS
Fidget-House指標核心最新DJ-Mix專輯, IDJ雜誌給予10分滿分評價並選為當期最佳合輯
Disc: 1
1. Jack Beats - Get down
2. Rico Tubbs - Hip Rave Anthem
3. Justice - Let There Be Light (DJ Funk remix)
4. NASA - Money (feat. David Byrne of Talking Heads, Chuck D, Seu Jorge, Ras Congo and Z-Trip (The Count Remix)
5. Project Bassline - Drop The Pressure ('The Count's 'Conquistador' Remix')
6. Fake Blood - Mars (Exclusive Herve Re-Fix)
7. Mr Oizo - Gay Dentist
8. His Majesty Andre - Peep Thong
9. Bloc Party - Mercury (Hervé Is In Disarray Remix)
10. Machines Don't Care - Drop It To The Floor
11. Human Resource - Dominator - (Hervé Remix)
12. Jack Beats feat. Dynamite MC - What (Dub)
13. Machines Don't Care - Junk
14. The Kills - Cheap and Cheerful (Sebastian Remix)
15. Machines Don't Care - Beat Bang (Action Man Remix)
16. Action Man - Alarm Bell
17. Kidda - Under The Sun (Hervé's Ain't No Sunshine Remix)
18. Chemical Brothers - Salmon Dance (Hervé Remix)
19. Herve And Kissy Sellout - Rikkalicious
Disc: 2
1. Young Lovers - Shake Off The Ghosts
2. Skream - One For The Heads Who Remember
3. Zomby - Rumours and Revolutions
4. Darqwan - Said The Spider
5. Skream - Filth
6. Jokers Of The Scene - Baggy Bottom Boys (DZ remix)
7. Foreign Beggars Vs Rouge A Levres featuring DJ Primecuts (Scratch Perverts) - Hit That Gash Iitchy Naaan Re-Rub)
8. The Count And Sinden - Stinging Nettle
9. Benga - Crunked Up
10. Chase And Status - Eastern Jam
11. Buraka Som Sistema - Kalemba (Reso's Aguardente Remix)
12. The Count And Sinden - Hardcore Girls (Project Bassline Remix)
13. Piddy Py - Giggle Riddim
14. TC - Wheres My Money (Caspa Remix - Jack Beats Re-Edit)
15. Project Bassline - Drop The Pressure (Original Club Mix)
16. Count Of Monte Cristal And Hervé - Jungle Steppers


V.A./THRIVEMIX: PRESENTS ELECTRO, VOL. 2(MIXED BY LA RIOTS)
4月恆春"激音改造"重量級演出單位最新操刀DJ-Mix專輯, 收錄許多珍貴Remix版本.
Disc: 1
1. Hot Hot Heat "Let Me In" (JNRSNCHZ Remix)
2. The Bravery "Time Won't Let Me Go" (Tall Paul Remix)
3. Sneaky Sound System "I Love It" (Riot In Belgium Forest Rave Mix)
4. Tegan & Sara "Back in Your Head" (Morgan Page Remix)
5. Kasabian "Me Plus One" (Jacques Lu Cont Remix)
6. Shinichi Osawa "Star Guitar" (Original Mix)
7. Shiny Toy Guns "Le Disko" (Boys Noize Vocal Mix)
8. Daft Punk "Technologic" (Digitalism Highway to Paris Mix)
9. Kavinsky "Testarossa" (Sebastian Remix)
10. Digitalism "Pogo" (Shinichi Osawa Remix)
11. Michael Gray feat. Steve Edwards "Somewhere Beyond" (TV Rock Mix)
12. The Cure "The Walk" (Infusion Mix)
Disc: 2
1. N*E*R*D "She Wants To Move" (Justice Remix)
2. Jupiter One "Countdown" (LA Riots Remix)
3. Turbofunk "Gotta Move" (Club Mix)
4. New Young Pony Club "Ice Cream" (Van She Remix)
5. The Go! Team "Ladyflash" (Simian Mobile Disco Remix)
6. Cut Copy "Hearts on Fire" (Joakim Remix)
7. Felix Da Housecat "Like Something 4 Porno" (Armand Van Helden Remix)
8. Calvin Harris "Merrymaking at My Place" (Kissy Sell Out Remix)
9. LCD Soundsystem "North American Scum" (Kris Menace Remix)
10. The Gossip "Listen Up!" (Tronik Youth Remix)
11. Scanners "Bombs" (Young Americans Terrible Fuss Remix)
12. Van She "Kelly" (Cut Copy Remix)


JAPANESE MOTORS/JAPANESE MOTORS
RVCA贊助衝浪選手Alex Knost自組樂團, 首張專輯呈現充滿西海岸風情的Surf-Pop/Garage-Pop風格.


NEON NEON/STAINLESS STYLE
UNCUT雜誌年度最佳專輯第7名/NME音樂週報年度最佳專輯第11名/Clash雜誌年度最佳專輯第20名/Mixmag雜誌年度最佳專輯第32名